Summer Fun with the Kids!
The summer is in full-swing and we have added more CHILDREN'S EVENTS to the calendar, both at the market and the farm.
GOAT YOGA IS HAPPENING!
So many of you have asked for Goat Yoga so please join @yogashlee and "the kids".
At Clark Farm in Carlisle, Saturday, August 3 for this fun & playful practice.
PAST EVENTS at THE MARKET
The Cheese Shop of Concord and Clark Farm held the first
under the tent on August 22, 2019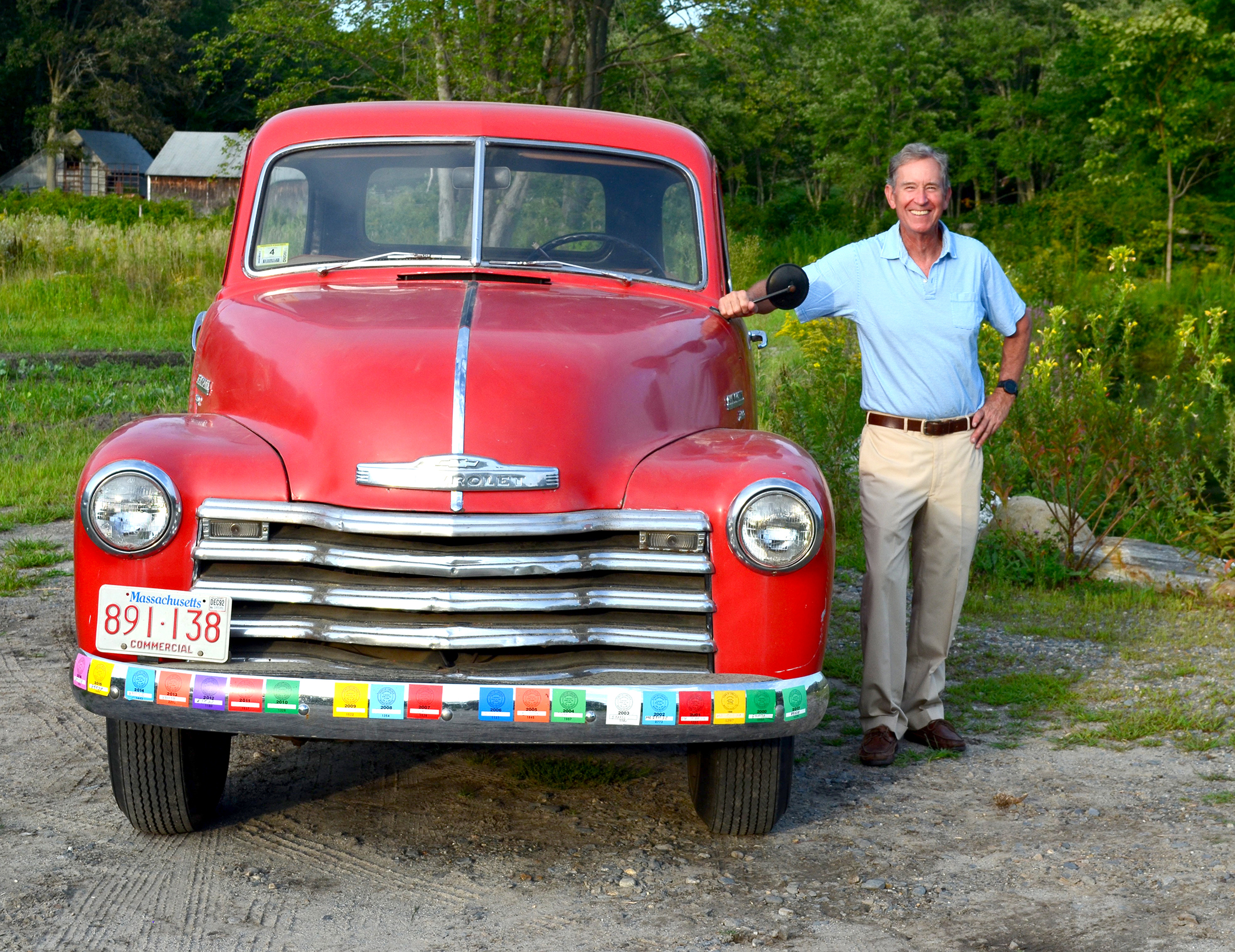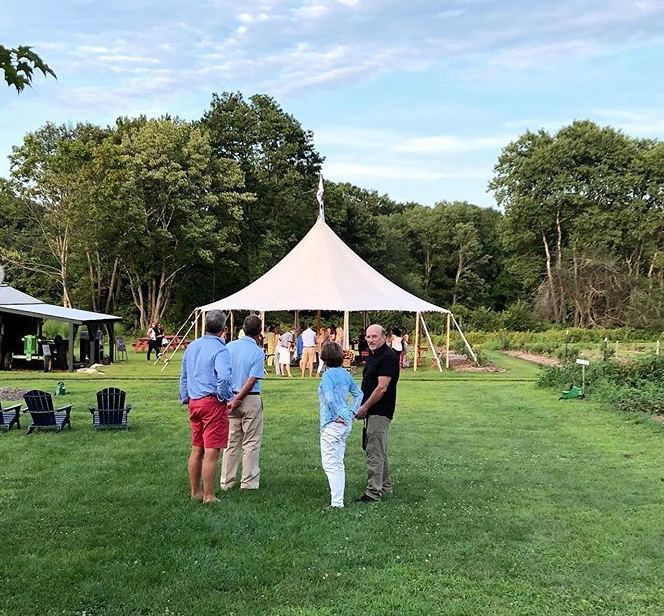 The night was perfect, the Cheese was fantastic, the Wines were delicious and a good time was had by all. Thank you for joining us!
Saturday, June 15th, 2019
Congratulations to our Cornhole Tournament WINNERS!
What a perfect day to be on the back lawn with our community. There were some competitive matches but these two came out on top.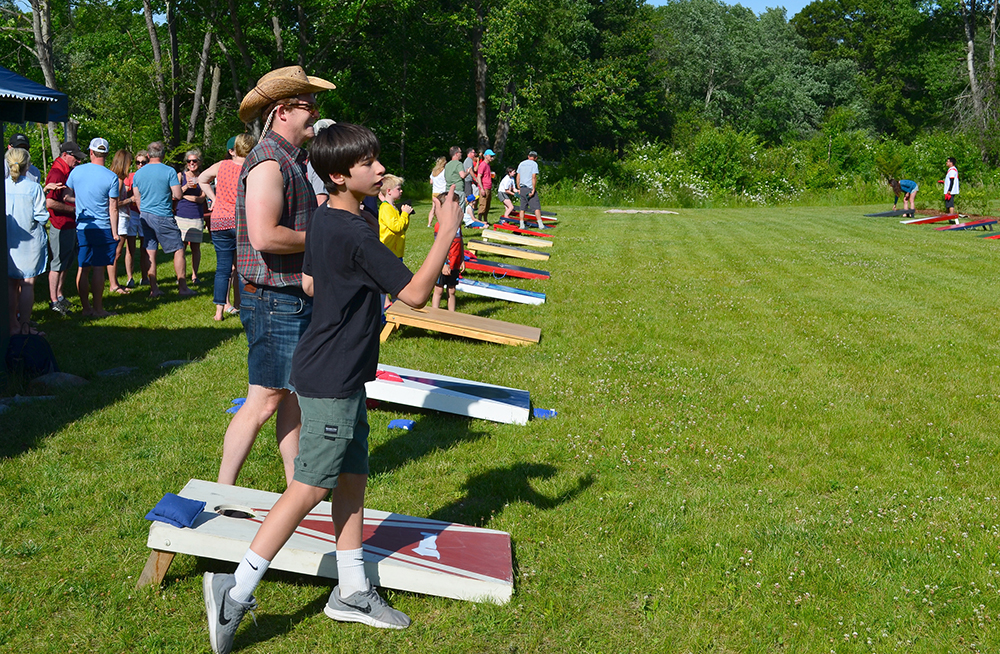 Carlisle Parents Summer Kick-Off Coffee!
On Thursday morning, June 13th, please come join other Carlisle parents in kicking-off SUMMER VACATION with coffee and treats at the Clark Farm Market, 9am 'til whenever. Feel free to bring any little ones! Clark Farm Market has graciously offered to provide the coffee, and a collection will be taken to help cover the cost of some treats. Any remaining funds will be donated to the Clark Farm Sponsored CSA Share. Rain or shine!
Private Pahty! April 2019
On April 13, Clark Farm Market was transformed for a private (and very special birthday) party. Tables and chairs were brought in from a local rental company and additional lighting was installed across the beams. The host provided food and beverage and the guests enjoyed a memorable gathering in our incredible space.
Clark Farm Market is available for private parties for friends, family or corporate events and can seat up to 44 people. It's rustic ambiance and size are unique to any other local venue and creates a truly one-of-a-kind experience.
We welcome inquiries to market@clarkfarmcarlisle.com. The space is available December 2019 through early April 2020.
In the meantime, have you seen our TENT?????? We have lots of fun community events planned and look forward to you joining us.
Oktoberfest 2018
Wow! What an amazing time we all had at Oktoberfest, 2018. We anxiously hoped for the rain to stop and by divine miracle, the sun appeared ten minutes before the start of our event. Friends and families descended on the market lawn to celebrate the end of the growing season and the beauty of our collective community. Bratwurst and beer provided the perfect base for our adults whiles kids activities kept our young people busy and happy. Live music surrounded us all in celebration. We are grateful to all of you for attending and thank our vendors, crew, and volunteers for making it happen. Until next year!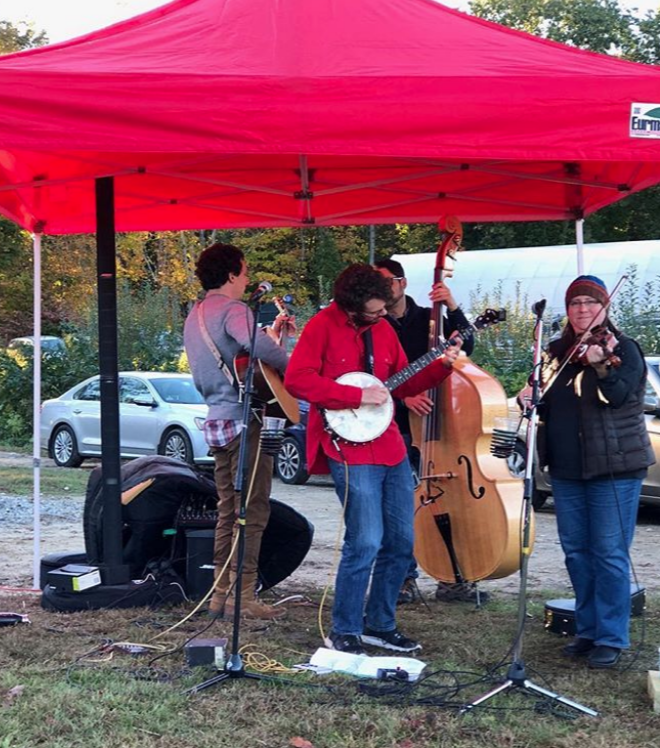 Oktoberfest 2017
It was our first year launching Oktoberfest and none of us quite new what to expect. We knew the basics: provide beer, food and music, and pray for nice weather. We were overwhelmed by the community support and attendance! We learned a lot this first year, mainly that our community was craving ways to come together. Oktoberfest 2017 launched visions of future events and possibilities.
Yoga at the Market
We don't know if anything can top YOGA on the farm. Held on Geoff's lawn, behind the market, our certified instructors guide students through a gentle flow. Registration is by drop-in basis and is $10/person. Please stay-tuned for our Yoga schedule, published early May 2019.